KardiaMobile
30-day money back guarantee
2-year warranty
FDA-cleared personal ECG: The world's most clinically validated personal ECG, CE marked and FDA-cleared to detect Atrial Fibrillation, Bradycardia, and Tachycardia. KardiaMobile is the most reliable way to check in on your heart from home.
Take your ECG from anywhere: Capture a medical-grade ECG in 30 seconds and get an instant analysis right on your smartphone. KardiaMobile is small enough to fit in your pocket, so you can take it with you anywhere.
Easy to use: Simply place your fingers on the sensors—no wires, patches, or gels.
Recommended by doctors: A trusted resource, KardiaMobile is clinically proven with over 100 peer reviewed research articles and is used by leading cardiologists.
Save or share your ECGs: With the press of a button, email your ECGs to your doctor or save them on your phone.
Works with smartphones: Compatible with most Android and iOS smartphones and tablets. Check our compatibility chart. KardiaMobile is not tested or recommended for use with pacemakers and ICDs.
Phone clip included with purchase, a €12 value. Conveniently take your device with you wherever you go.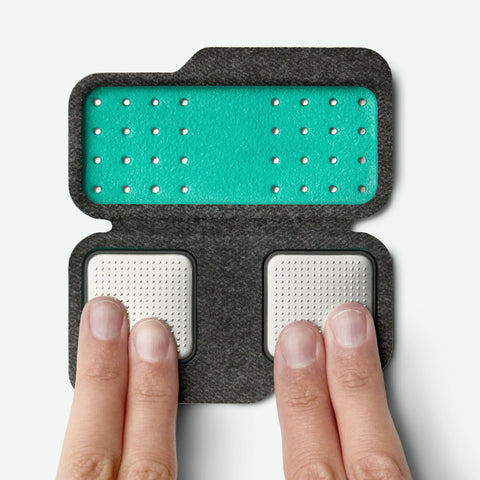 €29.00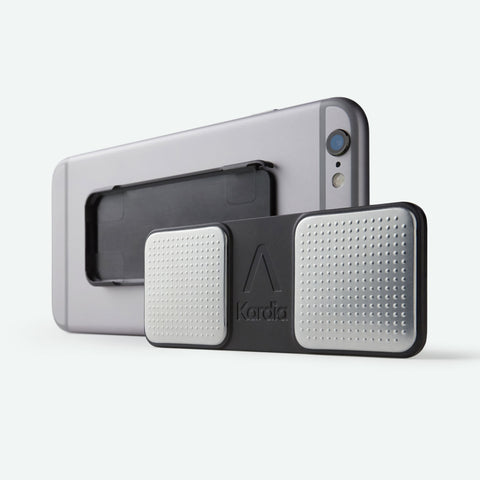 €15.00